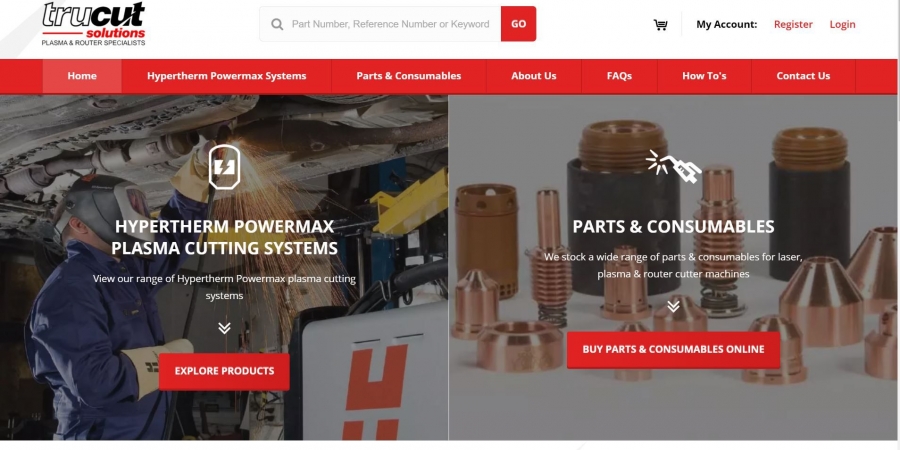 Welcome to our website
We are excited to announce the launch of our new website.
At Trucut, we are always looking for ways to improve our customer experience. With this in mind we set about designing a website that would allow our customers to shop online saving valuable time and money. There is now the option to browse our full range of products, make enquires and purchase online, anytime, anywhere. For the best experience, sign up for an account to benefit from special pricing and a customisable page to keep frequently purchased or favourite items handy.
There is also a wealth of information in our frequently asked questions and how to sections. Find the manuals and parts lists for the whole range of Hypertherm Powermax and HPR/HSD plasma cutting systems in the how to section. There you will also find feeds and speeds charts for those making the use of our quality router bits.
This is just the beginning. We have the majority of our Hypertherm and Trucut Solutions router bit range online now, keep and eye out in the coming weeks and months for more range and the addition of our Centricut range coming soon.
We hope these new exciting features improves your experience and makes shopping with us more enjoyable than ever.
• Browse and purchase online
• Sign up for special pricing and customisable favourites page
• Track and manage your orders online
• Find manuals and technical data in our how to section
• Answers to your FAQ's
• New products and information being added regularly
Comments